News
Skyworth Digital Speaks at the NexTV CEO Africa Summit in Mauritius
2016.06.30
Skyworth Digital was proud to participate in the 2016 NexTV CEO Africa Summit taking place in Mauritius. The event brought together players from the English and French-speaking markets of Sub Saharan Africa and offered a unique opportunity to discuss strategic ventures, regulatory issues and was an accelerator to business in the region.
The objective of the 2-day event was to focus on the changing trends of TV/Telco Business in Africa and the social and economic issues which directly or indirectly impact on the evolution of the sector with several l discussion panels and a keynote address from the honourable Faith Muthambi, Minister of Communications for South Africa and the honourable MALLAM IS'HAQ MODIBBO KAWU, Director General for Nigerian Broadcasting Commission.
With its leadership position in the STB business throughout Africa, Skyworth was a constant presence at all the networking events including a booth in the main hall. This created a great opportunity to extend Skyworth's brand even further among participants.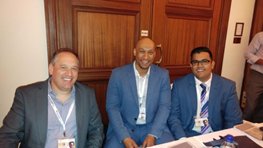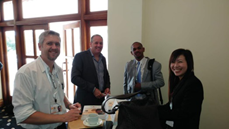 In addition, Vice General Manager of Skyworth Mr Darrell Haber participated in the New TV Platforms in Africa: HD, UHD, TVEverywhere panel discussion which focused on new technology trends facing the industry. During the discussion, Mr Haber provided valuable industry insight and proposed success and strategies for hardware and software providers in Africa.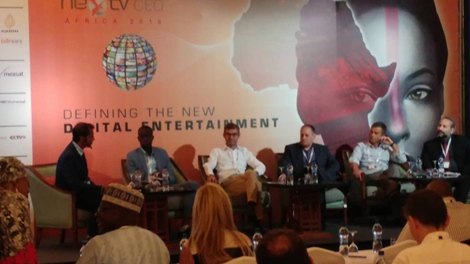 As a result of the event, Skyworth was able to create great visibility of our products and services and increased brand awareness among the top players of the African TV and Telecom industries. The unprecedented access to key decision-makers in the field also helped ensure Skyworth is a key player in Africa for years to come. At the Grand Finale Party hosted by Skyworth, a memorable fireworks display provided the perfect conclusion to a successful event.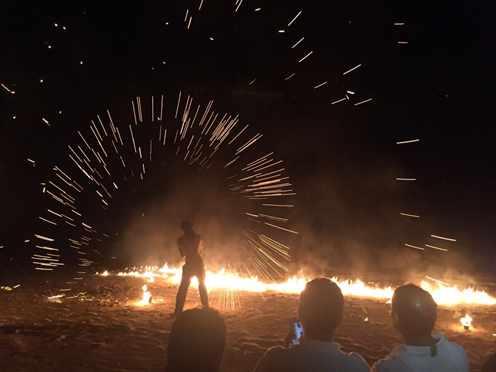 Table of Contents