News
Skyworth Digital continues to significantly invest in the India market
2015.11.18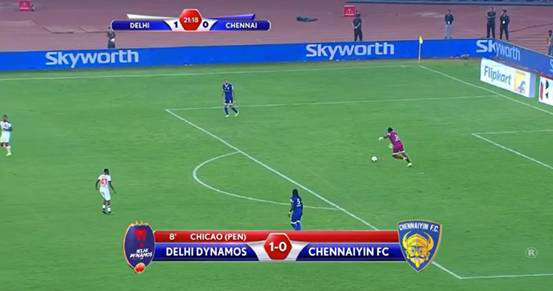 In addition to establishing a regional headquarters in Delhi that include local sales and engineering teams, Skyworth Digital has established a complete after-sales service system located in all the major cities in India.
Skyworth has operated in India for more than 10 years and has long been the number 1 provider of set-top boxes in India selling more than 20 million devices in the last 3 years alone. Some of its partners in India include Airtel, Hathway, GTPL, Sun Direct, and others. As the fourth largest set-top box manufacturer in the world, Skyworth Digital is well-positioned to support the massively growing market that is India with a variety of products and services designed for the India market.
Continuing Skyworth Digital's strategy of 'edge manufacturing', Skyworth Digital has opened an Indian manufacturing centre and became the first Chinese set-top box manufacturing to achieve localization. Skyworth Digital's goal of 'edge manufacturing' is to put factories closer to their customers allowing them to improve time-to-market and reduce operating expenses while contributing to the customers' local economy, Skyworth Digital. Skyworth Digital's strategy is in perfect alignment with the Indian government's recently enacted 'Made in India' policy.
Skyworth Digital is dedicated to partnering with all our Indian customers. As an example of the strategic relationship between Skyworth Digital and DEN can be seen at any match of the Delhi Dynamos. DEN and Skyworth Digital have partnered for a second year to sponsor this exciting soccer club during the India Super League 2015 (ISL) event. ISL is a national soccer event in India that is broadcasted live by STAR Sports, the largest sports media company in India. In a recent match where the Delhi Dynamos defeated the Chennaiyin FC in a 1,0 victory, the Skyworth logo could be seen projected throughout the stadium and printed on the Delhi Dynamos' team uniform.
Through strategic partnerships with customers like DEN, edge manufacturing, local sales and support as well as a broad array of products and services that include solutions for pay-TV, mobile, broadband and white appliances, Skyworth Digital plans to continue to invest in India and build a long and profitable future in the market.
Table of Contents