News
Skyworth will soon launch its first LTE Home Gateway with AC1200 Wi-Fi Router
2022.01.17
Skyworth will soon release its first self-researched LTE Home Gateway with AC1200 Wi-Fi Router that supports CAT6 which is featured with the latest high-performance Qualcomm chipset. Mobile routers can convert mobile signals into WIFI signals in any place with any wired or Wi-Fi devices. It meets the increasingly wide range of wireless network usage scenarios and solves the problem of insufficient wireless network coverage and strength.
Skyworth mobile router supports LTE CAT6 and allows for high-speed internet connectivity of up to 300 Mbps by inserting a SIM card of any configuration. It provides a better user experience by offering Dual-band Wi-Fi 5, making it possible to enjoy super-fast 5GHz Wi-Fi speeds of 867Mbps and 300Mbps at 2.4GHz.
LTE CAT6 CPE has 2 detachable external antennas with SMA standard connectors for connecting outdoor antennas. The high gain antennas can increase the sensitivity of the router and improve the signal quality of 4G LTE and Wi-Fi, facilitating the establishment of Wi-Fi connections at longer distances.
Skyworth 4G Wi-Fi ROUTER supports Volte and has a rich set of interfaces to connect wired devices. Includes 4 Gigabit Ethernet ports (1WAN3LAN) and a usb2.0 interface. While providing a high-speed network, the router supports 64, 128bits WEP, WPA/WPA-2 PSK security protocol to protect the data security.
After launching a CAT6-enabled router, Skyworth will continue to launch a CAT12-enabled router. Skyworth will keep providing differentiated service guarantees for customers to help them enjoy a convenient smart life and achieve business success.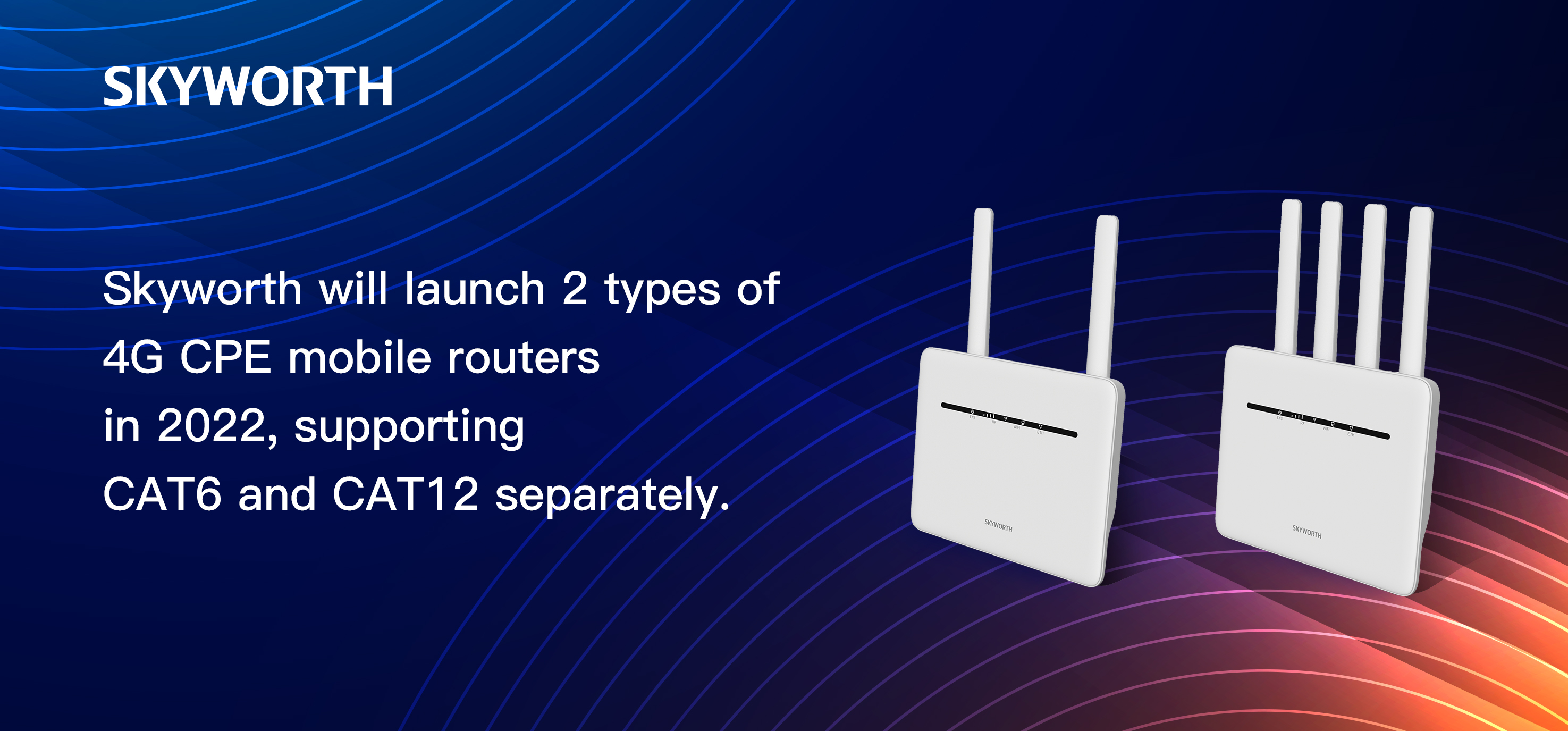 Table of Contents