News
Skyworth Awarded as China National Industrial Design Center
2021.11.26
November 23, 2021, SHENZHEN, Skyworth Digital has been awarded as China national industrial design center. Once again, Skyworth Digital is acknowledged as a leader in the industry design by the China consumer electronics industry.
Skyworth Digital has won 7 Red Dot Awards, including 2 Red Dot Supreme Awards, 4 German IF International Design Awards, (known as the "Oscar of the design world"), the Japanese GMAK Design 1 award, 2 IDEA Excellence Awards in the United States, 3 China Good Design Awards and 2 Red Star Awards. And most notably Skyworth Digital's "EDGE TV BOX" industrial design has won the "Red Dot - Best of the best award".
Skyworth Digital has been awarded as an industrial design center in Shenzhen and Guangdong in 2017 and 2019. Additionally, Skyworth Digital has significantly increased the number of product design patent initiatives, having applied for 560 industrial design patents and been awarded 502 industrial design patents.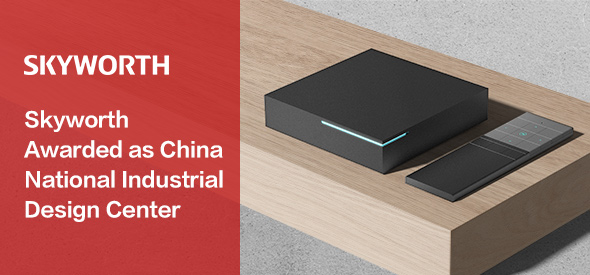 Table of Contents