News
Skyworth sponsors "SANCO Charity Golf Day," One of the Largest Charity Golf days is South
2016.12.14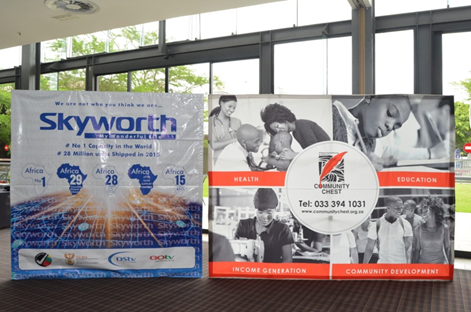 Skyworth Digital together with BUA Africa had the honour of participating in one of South Africa's largest charity golf days hosted by the South African National Civic Organisation (SANCO).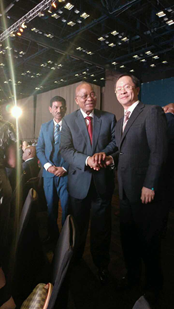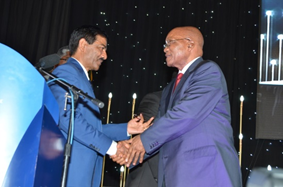 The event took place in the city of Durban at the Mount Edgecombe Country Club which is one of South Africa's most famous golf courses. The event stretched over two days and was attended by the South African President Mr Jacob Zuma as well as key delegates from the South African government and Multichoice as well as BUA Africa and other social partners. During the Awards dinner Skyworth Digital COO Mr Michael Hung and BUA Africa CEO Mr Thulani Ngesi both took the stage to address the President directly to propose strategies to assist with the Digital migration to explain how the Digital Migration is creating jobs and contribution towards the economy.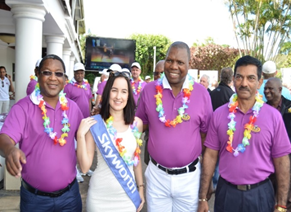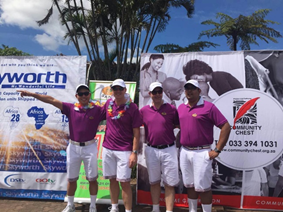 After a fun-filled day of golf, Skyworth hosted the President, Ministers and members of Multichoice to a memorable rooftop dinner. The atmosphere was fantastic as everyone mingled and met face to face in a very pleasant environment.
As the platinum sponsor, the Skyworth name was consistent throughout the events. From the welcome signs scattered throughout the event to the hostesses who ushered almost one thousand guests to their tables, the Skyworth's brand was constantly present.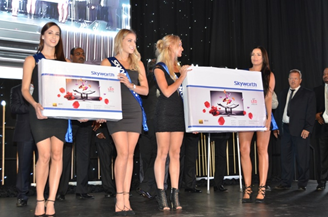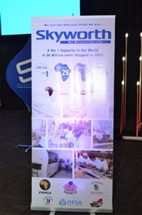 As a result of the event, Skyworth together with BAU Africa was able to create great visibility of products, services and solutions that increased brand awareness in South Africa.
Table of Contents