News
Skyworth joins the Zigbee Alliance
2020.09.25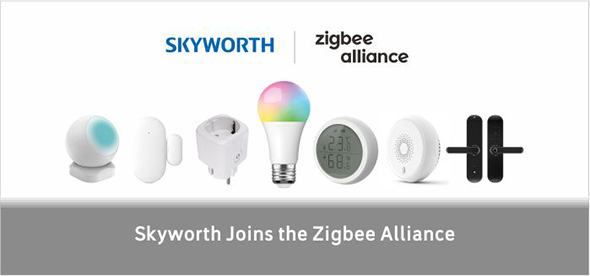 Further extending its commitment to leadership in the connected home and development of the global IoT market Skyworth Digital has joined the Zigbee Alliance.

Established in 2002, the Zigbee Alliance's wide-ranging global membership facilitates collaboration to create and evolve universal open-standards for the ever-smarter networks in homes, businesses, and buildings. By joining the Zigbee Alliance, Skyworth can benefit from access to the latest Zigbee technical specifications, standards, encourage the adoption of Zigbee-based smart products, contribute and collaborate with 400+ member organisations.

Skyworth has been deeply engaging in the IoT market for several years, and Skyworth's STRATOS IoT platform adds Zigbee support to its ever-growing list of IoT protocols which includes Bluetooth Mesh, WiFi and NB- IoT.

Skyworth's STRATOS solution was designed from the ground-up to be complimentary to operators' existing media services, and STRATOS can be easily integrated to those service layers to provide a solid core for operators to develop their IoT commercial offering upon. Skyworth's STRATOS IoT platform is interoperable with many of today's smart products and services from mainstream providers.

Skyworth believes that STRATOS and Zigbee bring unique benefits to the IoT landscape – Zigbee with its extensive standards definition, green power profile, mesh networking and STRATOS' universal interface allowing smart objects to truly work together.
Table of Contents