PR
Telekom Malaysia selects Skyworth as 4K Android TV Operator Tier partner
2020.06.04
Skyworth Digital - the world's largest OEM for Android TV set-top boxes and Unifi, the consumer brand for Telekom Malaysia (TM) - now jointly celebrate the launch of Unifi Plus Box – Unifi's first 4K Android-based set-top box which will have access to all of Unifi's digital entertainment services which includes digital streaming channels, video-on-demand, interactive content plus a wealth of apps available through Google's Android TV Play Store.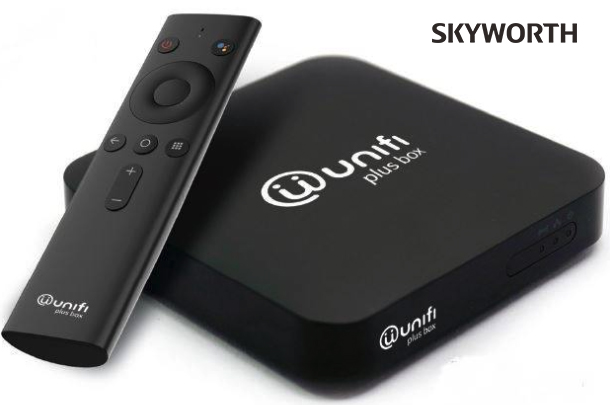 The service offering is complimented by a rich array of content partners including BBC iPlayer, dimsum, viu, YuppTV and iFlix with more coming soon. Acting Executive Vice President of Unifi, Moharmustaqeem Mohammed explained, "The world of digital entertainment is getting increasingly fragmented with users having to choose between digital streaming and OTT content providers. Our goal with Unifi Plus Box is to converge those entertainments options into a single, Unified experience for the end-user in one TV box."

TM's Unifi TV service comprises Skyworth's latest generation 4K OTT Set-Top Box powered by Google's Operator Tier certified Android TV OS and TM's very own UnifiTV App experience, offering linear, OTT and VoD content from Unifi's extensive bouquet.

On the technical side, the Unifi Plus Box will feature 4K UHD video resolution, Dolby Digital Plus audio decoder and pre-installed popular video codecs. The Android TV set-top box features an Amlogic A53 Quad-Core processor with 2GB DDR4 memory and 8GB eMMC storage.

A particular highlight of Unifi is the new graphical user interface (GUI) which integrates Google Assistant (voice assistant) via a Bluetooth, infrared or Wi-Fi remote control for easier navigation and use. In addition, Unifi Plus Box is the gateway to Unifi enabling the Internet of Things (IoT), for example, by opening up the possibilities of having more connected devices within the home.

Part of Skyworth's unique offering in today's Operator Tier Android TV Pay TV market comes from an exceptional strength and the value placed on partner relationships and solution ecosystems, especially that with Google, which enables Skyworth to bring Google-certified Android TV STBs to the market rapidly and on budget.
For more information on additional benefits for Unifi Home 30Mbps, 100Mbps, and 300Mbps, please visit: https://Unifi.com.my/plusbo
Table of Contents