News
Skyworth Digital RDK TV Debuts at IBC 2023
2023.10.27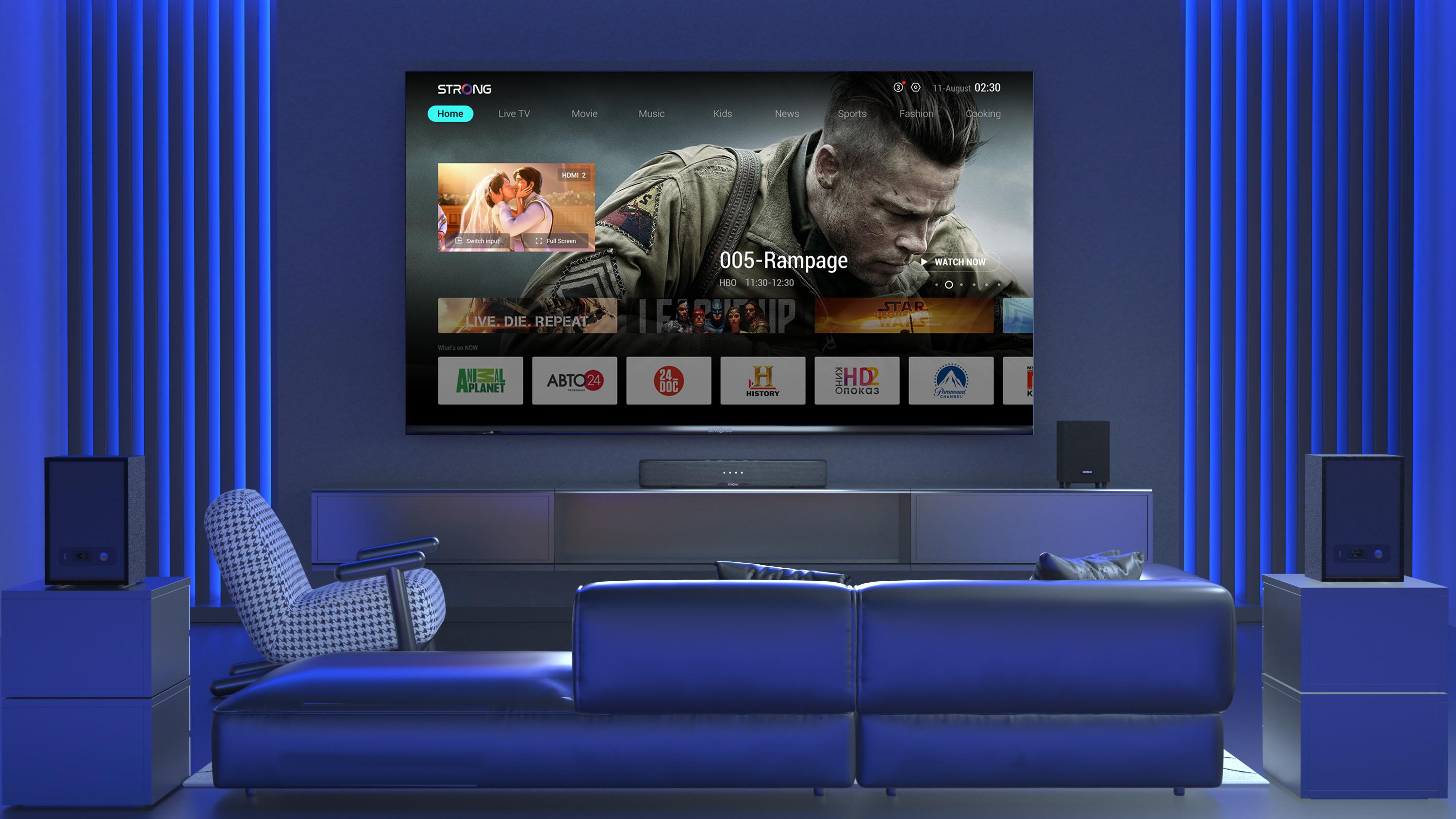 IBC is one of the world's most inspiring content and technology events. It draws together the global media, entertainment, and technology industry for a compelling live experience.

SHENZHEN, China, October 18, 2023: Strong, a subsidiary of Skyworth Digital, has been critically acclaimed at IBC 2023 for its latest products and solutions, such as 4K video streaming devices with AI chat, AI-based active entertainment devices, next-gen Android TV and Google TV devices, Android TV smart sound system, and broadband devices. Also, popular this year was the newly announced Operator Tier RDK TV solution for Service Providers. And one of the most anticipated is that RDK TV will be showcased at CES 2024 in Las Vegas.

As a TV designed specifically for Operators, the RDK TV can be fully customized in terms of UI and UX, core functions, and customer-facing features for the modern living room.

Skyworth Digital's RDK TV comes with Lightning Launcher for UI and UX, Amazon Alexa, and the AndApps™ app store by Consult Red.

Amazon Alexa, Amazon's virtual the world's most used personal AI voice assistant, makes its debut in the RDK industry and is now first used integrated in Skyworth Digital's RDK TV and RDK Streaming box, Alexa's first application within the RDK industry. The Alexa Built-in integration expands available use cases beyond traditional video consumption like the ability to, but it also owns features such as information without interrupting video content, controlling smart home devices and set-up routines, and streaming additional content like music, podcasts, and so on.

AndApps is an advanced application delivery platform service that provides access to the vast library of available Android applications, within RDK and Linux operating systems. With a vast library of Android TV apps including gaming, 'must-have' SVOD, and social media services platforms, AndApps allows Operators to maintain full control of the subscriber experience and data and makes app onboarding simple with no additional development or maintenance overheads. AndApps also uses open-source architecture which enables flexible development, future scalability, and security that can be trusted by Operators.
For more information contact Chloe Li, lileyi@skyworth.com
Table of Contents