PR
Boosteroid Teams Up with Skyworth to Deliver Advanced Cloud Gaming on Android Set-Top Boxes
2023.02.13
Boosteroid, a global cloud gaming provider, has partnered with Skyworth Digital, a leading set-top box company, to enable access to PC games directly from Skyworth Android set-top boxes.
Cloud gaming enables access to PC games across devices and platforms
. Games are rendered on remote servers and gameplay is streamed to the user's device over the Internet. Cloud gaming is similar to video streaming (like Netflix or HBO) and audio streaming (like Spotify or Apple Music). Just like we do not download and store movies on our computers, cloud gaming helps play video games without downloads, installations and storage of game files.
Boosteroid is one of the market pioneers and the largest independent cloud gaming provider.
It operates a network of 18 data centers in Europe and the US, where its custom hardware is deployed. Server solutions behind Boosteroid were designed in collaboration with ASUS, Intel, AMD and other technology companies. Boosteroid enables access to PC video games across devices, including Android TVs and set-top boxes, via its Boosteroid TV app available on Google Play Store.
Boosteroid TV app is preinstalled on Skyworth Android set-top boxes to enable easy access to cloud gaming. Now Skyworth set-top boxes are top gaming computers. Users need no consoles and can enjoy hundreds of PC video games right on their TV via a Skyworth set-top box.
Founded in 1997, Skyworth Digital is a leading provider of home video entertainment and intelligent connectivity solutions. It is currently the largest Android set-top box provider in the world.
With cloud gaming, TVs are becoming a gateway to all digital entertainment. Now it is possible to play PC games on TV via a set-top box and users do not need to buy expensive consoles and upgrade them regularly. Besides, users get access to a PC games catalog that is larger and cheaper than console games.
To start playing video games on your Skyworth set-top box users need to connect a gamepad (e.g. PS4, Xbox Series X and S, Xbox One, etc.), find Boosteroid TV app in the selection of apps on the set-top box, sign up and subscribe, pick a game, log into your Steam or Epic account and enjoy playing.
In case of any issues with Boosteroid cloud gaming service, gamepads or video games, users can contact 24/7 online Boosteroid support team in the chat available in the bottom right corner of boosteroid.com or cloud.boosteroid.com websites.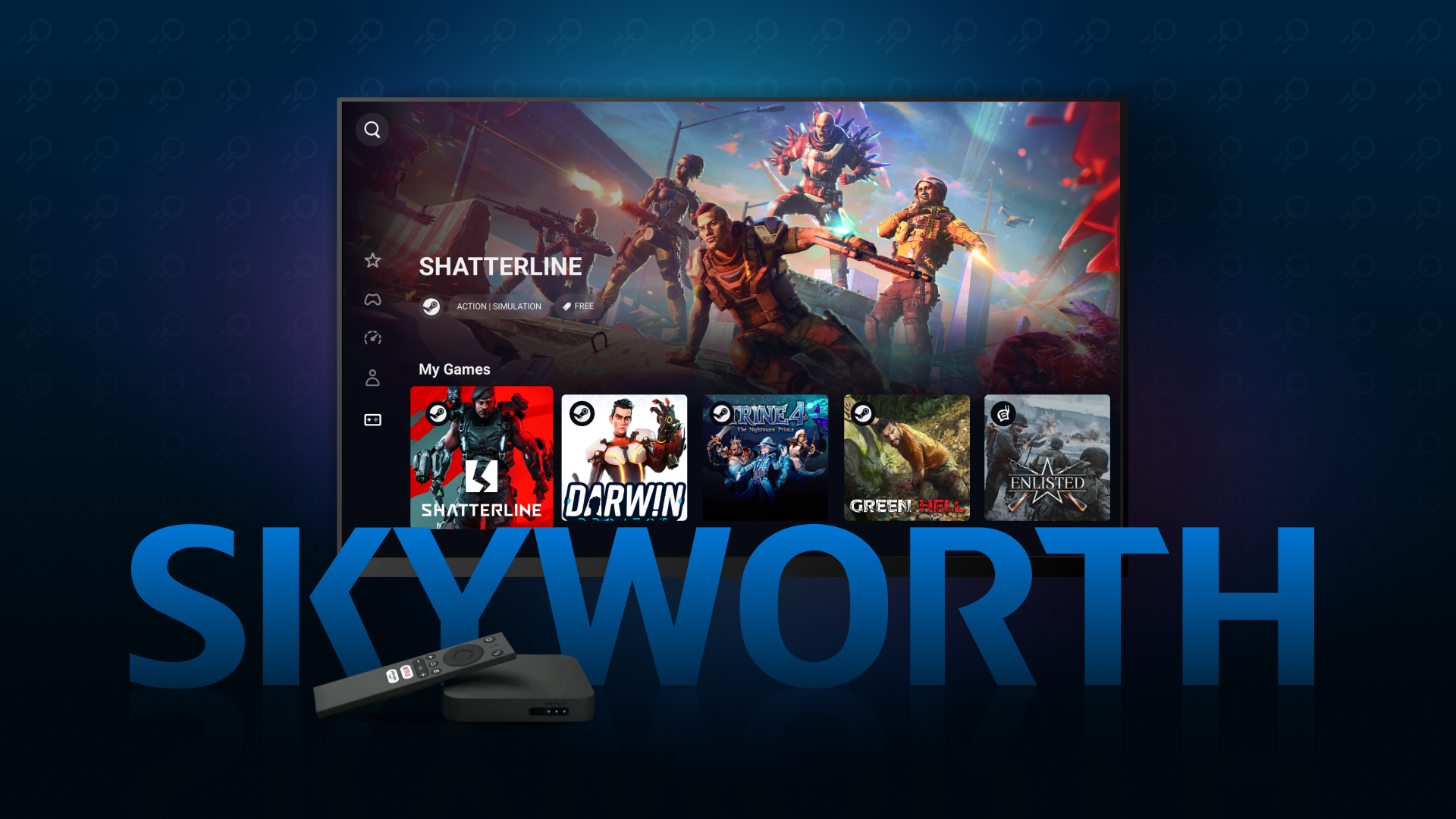 Table of Contents