PR
Motive and Skyworth sign software agreement
2014.04.18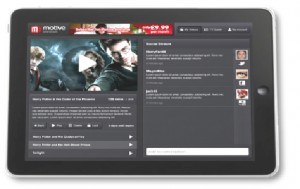 Motive Television plc announces that its 100% owned subsidiary, Motive Television Services Limited, has today signed a Software Development License Agreement with Shenzhen Skyworth Digital Technology Co Ltd.
The Chinese technology manufacturer will be supplying set-top boxes in support of the Siyaya DTH services.

This relationship between Motive and Skyworth was referenced in the announcement on March 27, 2014, regarding Motive's project with Siyaya Free To Air TV of Johannesburg, South Africa.

Under this agreement, Motive will receive an SDK Licensee Fee, a Certification Fee for each model of a device, and royalty fees based on the number of units manufactured. All these fees will be paid to Motive under its agreement with Siyaya that was signed and announced on December 30, 2013.

Skyworth Digital Technology is the largest manufacturer of set-top boxes in China, with an annual sales volume over 10 million units and is ranked first in its domestic market in China and fifth in the global set-top box business.

Leonard M Fertig, CEO of Motive Television, commented, "The completion of this licensing agreement with Skyworth is another milestone in the progress of both the Siyaya project and in the development of Motive's Content Express™ business. Having Motive's technology integrated into the set-top boxes of a major manufacturer such as Skyworth is a big step forward for the Company."
Table of Contents