PR
Skyworth: New facilities in Mexico kick off in Latin America
2016.05.18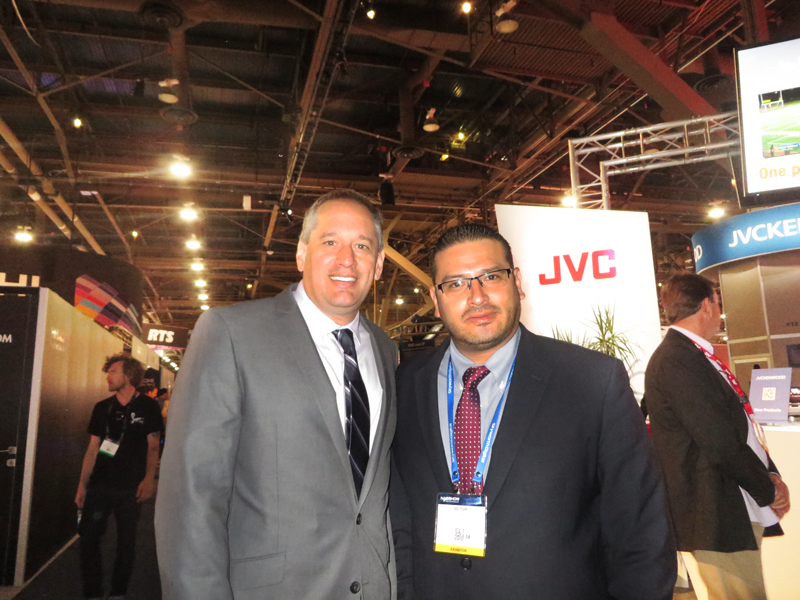 Skyworth, a Chinese STB provider, participated at NAB where Darrell Haber, VP, Global Marketing, shared the strategies to grow in the Americas, highlighting the opening of a new factory in Guadalajara, Mexico, supported by its local partner, Flex, and corporate offices in DF.
As anticipated in the IBC, Amsterdam, last year, Haber was in Las Vegas with Víctor Méndez, an executive with more than 15 years in the Latin American video industry, with experience in companies like Scientific Atlanta and Cisco Systems, who has recently assumed as Skyworth's Regional Sales Director Latin America, and Country Manager for Mexico.
From Mexico and supported by de Regional Director of Business Development, Diego Carrera, they expect to boost and expand the market share throughout the region, 'Skyworth aims to be a leading solution provider and relevant for the next generation of video, Internet Of the Things (IoT) and connected home', explained Méndez.
Although its headquarters are located in Shenzhen, China, the brand operation is completely global and it is positioned in the top 3 of STB providers, with more than 27 million of sales during 2015. Its lists of strategic partners include the main middleware and CAS providers, as well as worldwide integrators.
For that reason, Skyworth has hired executives from different countries, deep expertise and good reputation in the industry to support business development. Growth expectations within the region are optimistic and addressing to offer good quality and competitive solutions to the biggest operators of DTH, IPTV, cable and OTT in the Americas.
Table of Contents