PR
Asia's First 4K RDK IPTV box to be jointly launched by Skyworth Digital and Bhimavaram Community Network
2022.06.29
SHENZHEN, China — June 20, 2022 —
Skyworth Digital
, the world's largest manufacturer of set-top boxes, is honored to announce that
Bhimavaram Community Network (BCN)
, India's multi-system operator, has chosen Skyworth Digital as the provider of
Asia's first 4K RDK IPTV box which has access to BCN's digital entertainment services.
BCN's 4K RDK box features Irdeto (Cloaked CA – IPTV DRM and mDRM), the world-class content protection. It supports 4K UHD video resolution and pre-installed popular video codecs. This STB is with RDK ecosystem that supports the
pre-integration of premium apps like Amazon Prime Video, YouTube
, and much more like Netflix available on the set-top box. BCN's service offering is complemented by a rich array of content partners including almost all Indian vernacular linear channels. Meanwhile,
this box is the World's first deployment of multicast ABR (mABR) technology on an RDK box for video streaming
which can optimize the transmission of live video for millions of simultaneous viewers on a wide range of devices. This results in lower video delivery costs and improved QoE for subscribers.
"This will be the first 4K RDK box in Asia. RDK is a modular and fully integrated software stack that allows the operator to innovate and improve the customer experience," said Srinivas Raju Rudraraju, founder and managing director at Bhimavaram Community Network. "We are delighted to work with Skyworth Digital to explore and continuously deliver the best content and viewing experience."
"It has been 20 years since Skyworth Digital was founded, and we have a rich experience in set-top boxes," said Mario Lee, Vice President of Overseas Sales Multimedia Business Department. "We are excited about this partnership with BCN to help launch its new premium box in India and empower it with the most cutting-edge technology."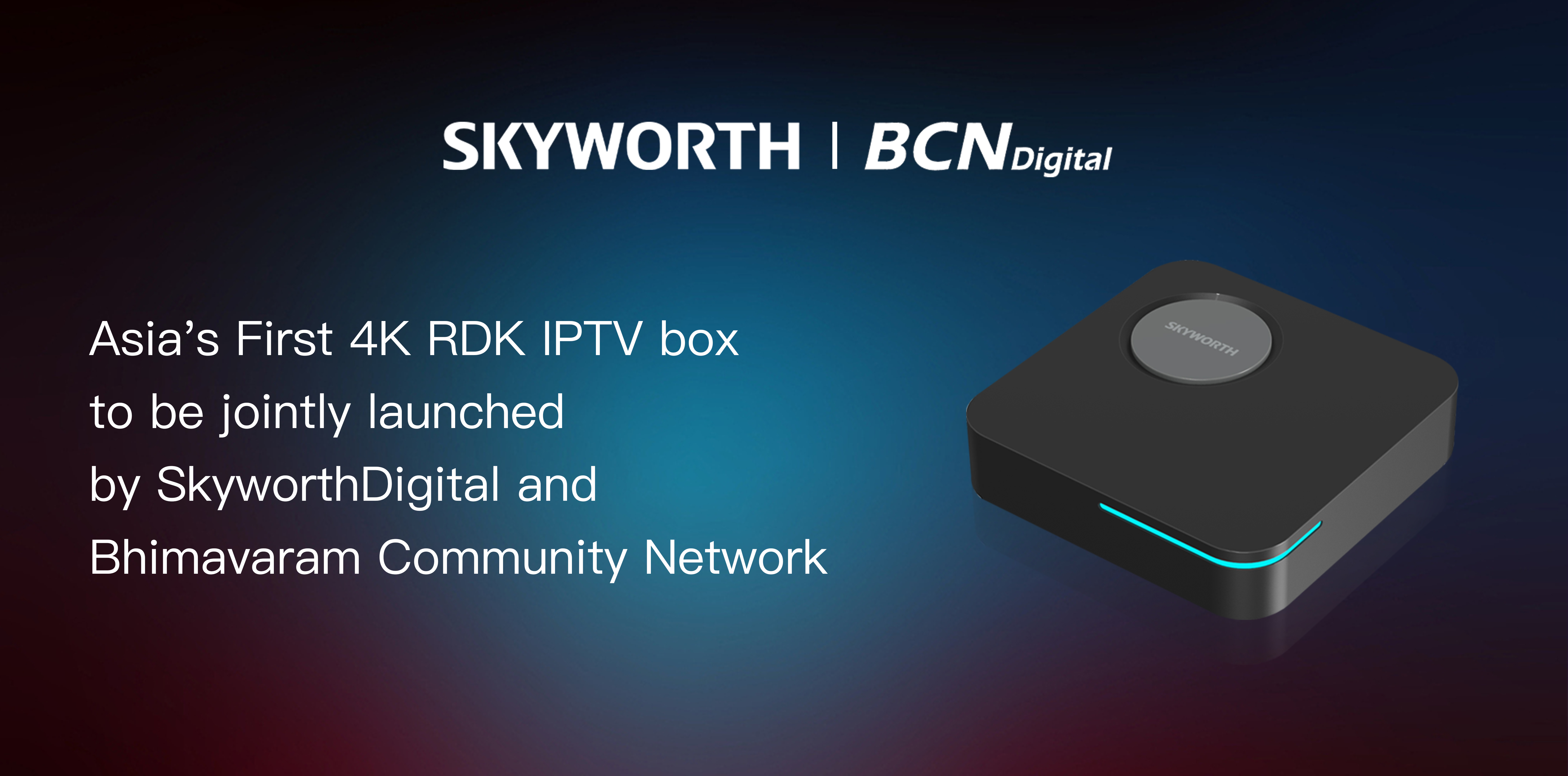 Table of Contents