Event
Invitation of 2021 RDK leadership update
2021.04.25
Join us on May 4th, 2021, for the RDK Leadership Update, and engage with our RDK product experts Chris Briggs and Angelique Boissy to understand Skyworth's latest progress on RDK roadmap, our integration services and customer success stories.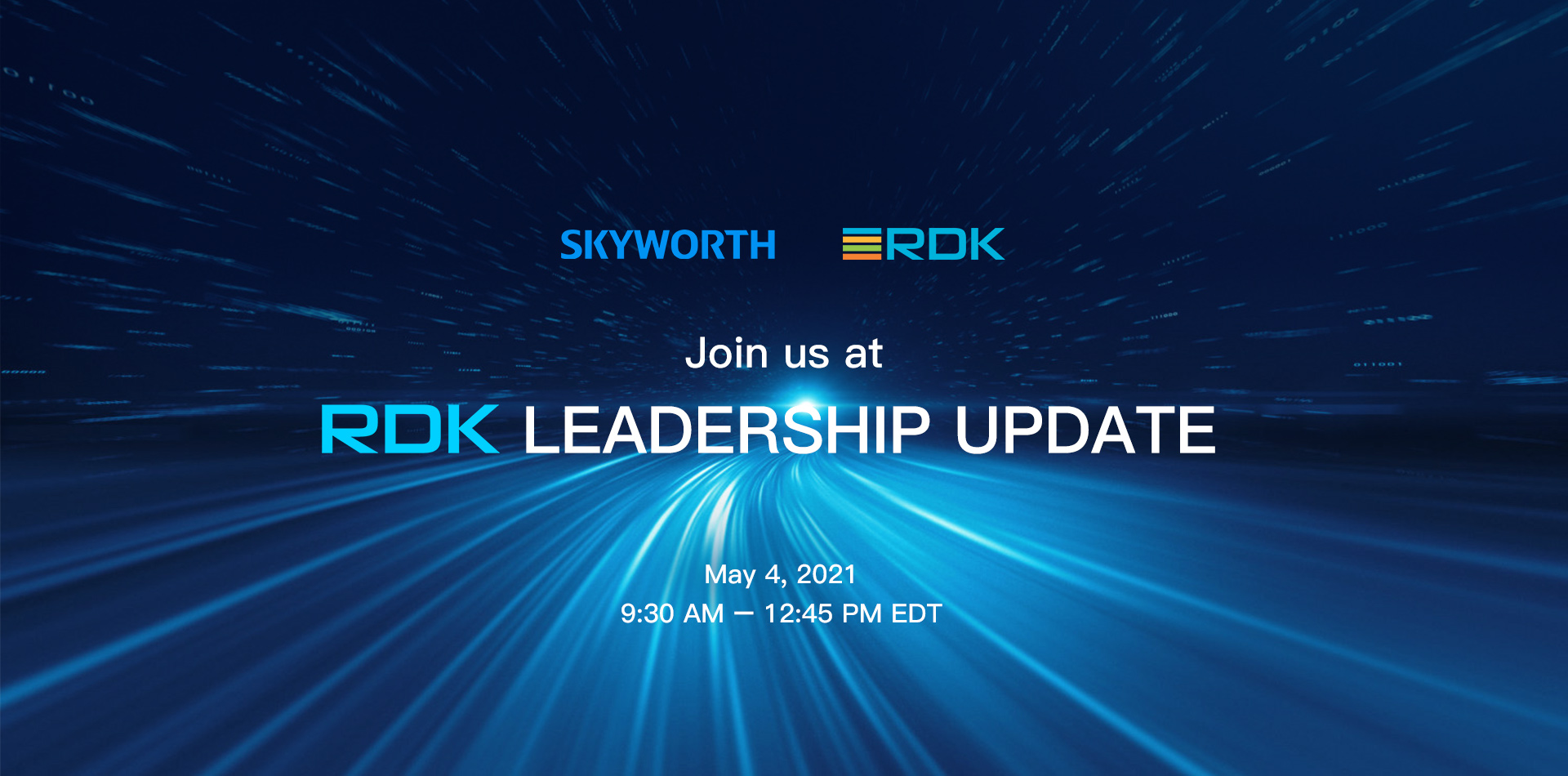 Based on our scalable video accelerator platform, Skyworth provides comprehensive RDK system integration services, aimed to help operators to minimize the integration cost, reduce the integration risk and shorten the time for RDK rollout:
Customized UI that comply with Netflix launch-points guidance
Dedicated remote controller with Netflix button
Operator's exiting live TV service integration (into HTML 5 based web apps)
A variety of web apps integration and management
Device setting
OTA / Device management
Keys management
Don't miss out! We hope to 'see' you there!
Register Now!
Table of Contents