Continuing the Skyworth momentum at Convergence India 2019
02-18-2019
The Convergence India 2019 was conducted at Pragati Maidan, Delhi, between the 29th & 31st January 2019. This was the 27th Convergence event was inaugurated by the Mr. Suresh Prabhu, Honorable minister for Commerce & Industry, Civil Aviation, Govt. of India. The focus of this event was to bring together the latest technology innovations and trends in the field of Telecommunications, IOT, IT & Security, Broadcast and Digital Media, Mobile Devices as well as accessories, Emerging Technologies and Enterprise solutions displayed & demonstrated by over 800 exhibitors from 30+ Countries.
Skyworth took this opportunity to display some of its market dominating products in the field of Set Top Box, Hybrid STBs, A-TV boxes, Dongles & demonstrated its thought leadership in the ONU/T & FTT-X, smart home/ OTT solutions. There were the products such as Portable Projectors, Security solutions with Closed Circuit Cameras, Smart Home solutions, 4G- Smart & Feature Phones that were displayed too.
Skyworth's booth was strategically located right at the center of hall 12a and was like the blue-eyed booth of the exhibition hall 12A. Skyworth exhibited its prowess in the field of Telecommunication, OTT, Broadcast & Mobile Devices by demonstrating some of the relevant products from our portfolio.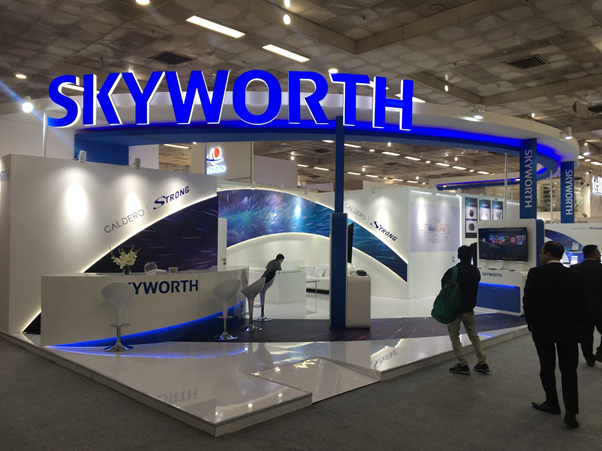 Skyworth demonstrated some of the products such as the Android TV STB, Dongles (in different form factors), Inbuilt NETFLIX Android TV Dongles, Voice enabled (with Google Assistant) integrated Smart Speaker formfactor Android TV.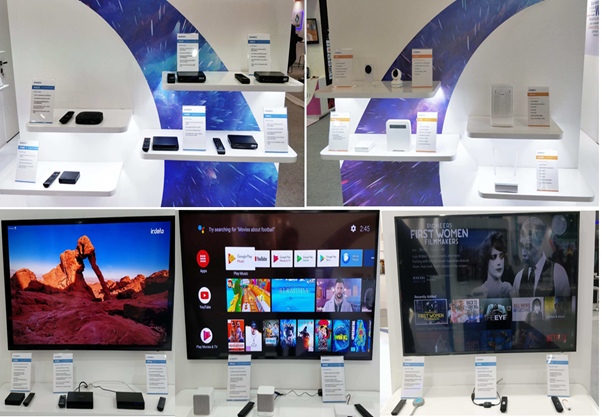 It was the award-winning designs along with the simplistic yet intuitive formfactors that caught attention of the visitors and potential customers (MSOs). They were awe struck by the products displayed and requested for more information.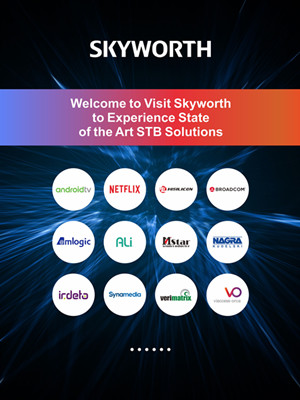 We at Skyworth believe in true partnership and had displayed all our strategic partners of our relevant business lines.
Over these 3 days, we had various planned meetings with our strategic partners and customers.

We had arranged for some goodies to be given away to the visitors at the booth too.
Hats off to our Overseas Product Management & Sales teams for not only displaying these products, demonstrating them, explaining them patiently to each & every visitor at the booth but also conducting strategic meetings with key partners, existing and potential customers.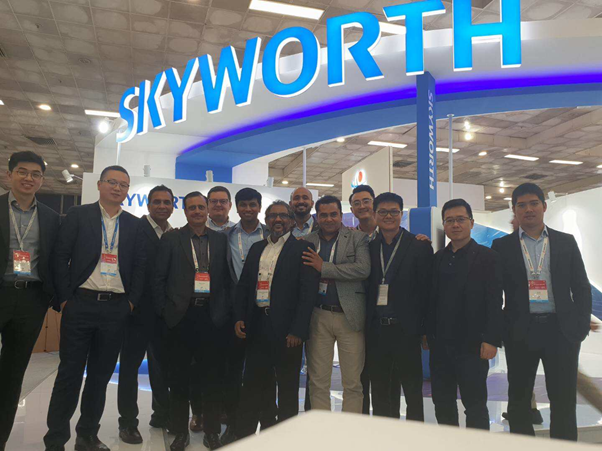 Continuing the achieve Skyworth's moto and goal!